Step aboard Your Transport
Do you want to travel in luxury transport and style? Your comfort and safety are our top priority. Up to three, possibly four, passengers will enjoy a fantastic trip all around Scotland. For groups of five or six people a special price for both our cars is available.
The Honda CRV deals well with motorways and highways as well as small country roads. You travel to secluded corners and appreciate the tranquility of this beautiful country.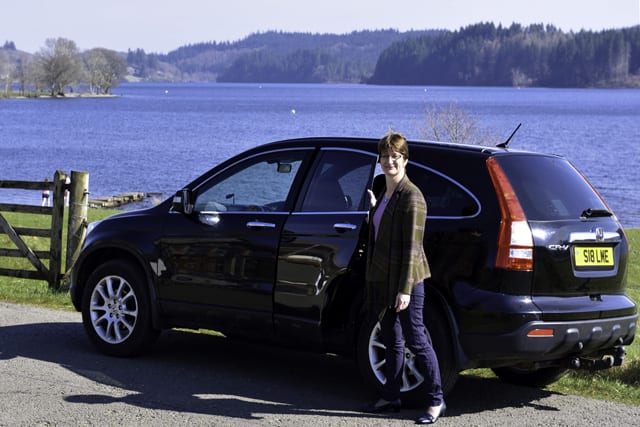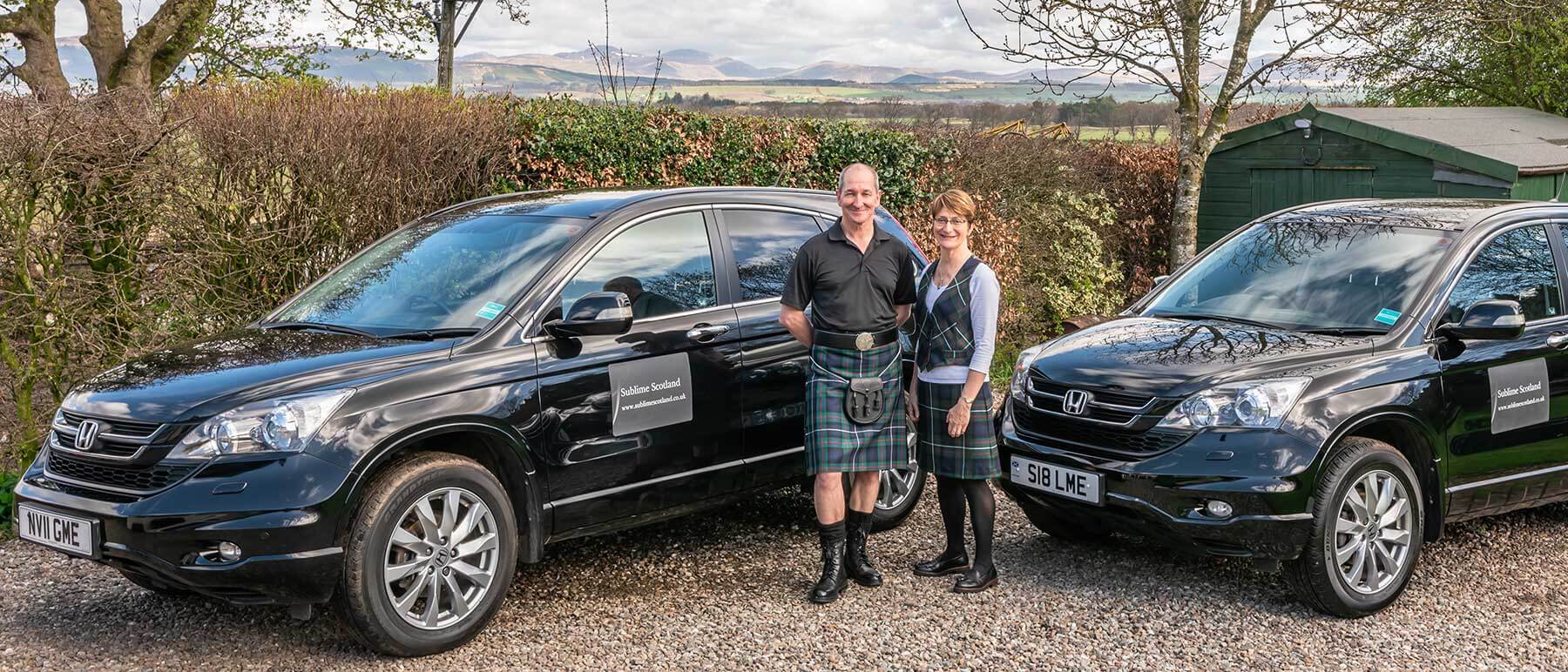 Our vehicles are extremely comfortable and adaptable, designed for maximum space and flexibility. They have tinted windows and air conditioning. Everyone arrives relaxed and refreshed, no matter how long or short the journey!
We pick you up almost anywhere in Scotland and if your tour is to start from an airport in Edinburgh or Glasgow you will be collected following your arrival and will set off on a tour of your choice!
Contact us to arrange a booking or make an enquiry
Our tours are tailored to your requirements giving you a unique tour in Scotland
Why not check out our Day Tours, Multi-Day Tours