Beautiful Beaches of Scotland
January 31, 2020
Scottish beaches are wonderful! Sometimes they are full of people sunbathing and enjoying a picnic with their family. More often, thanks to our cooler weather,  they are empty and you will enjoy special times alone with the sea and the sand.
Here are some of our favourite beaches our guests have enjoyed on their Scottish tour with us.
There are not many sandy beaches on the famous Isle of Skye, but Coral Beach makes up for this big style! Hear just the sound of the waves lapping on the shore. Enjoy the spectacular views from the beach or take a short hike up for an amazing vista.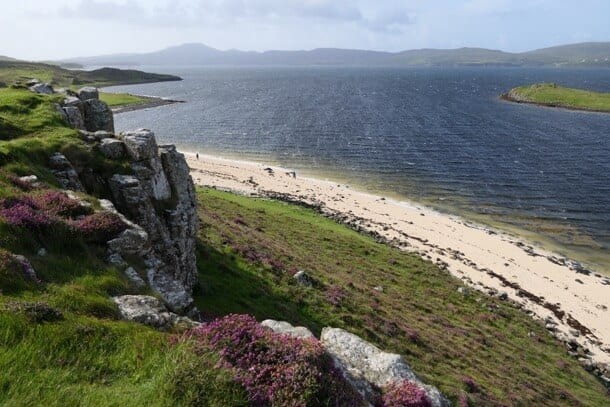 Purple heather high above Coral Beach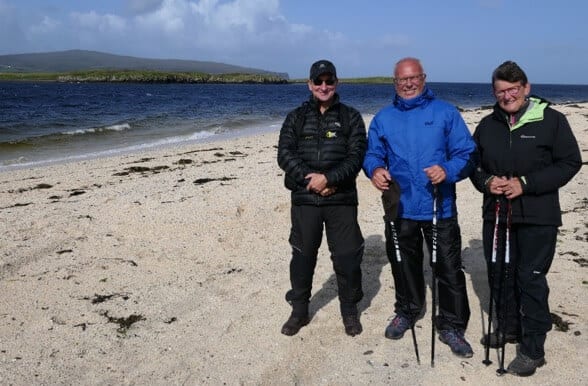 Enjoying Coral Beach on the Isle of Skye
Explore the beautiful west coast of the northern highlands and see one of the most amazing coastlines in all of Scotland. The seas have pounded these stunning empty beaches for thousands of years.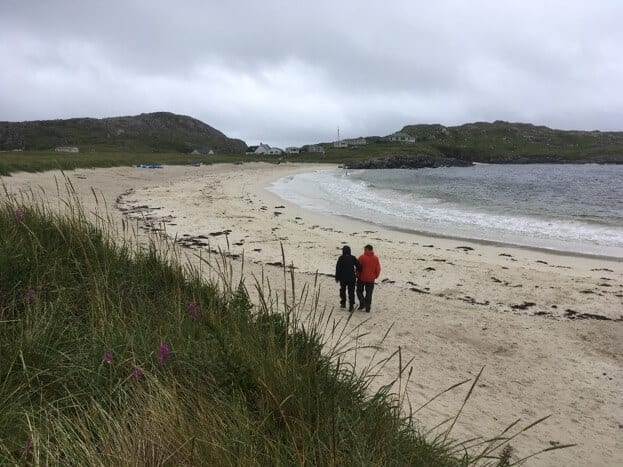 Enjoying the quiet of Achmelvich Beach
The east coast of Scotland also boasts a few stunning sandy beachs too! Popular Lunan Bay, near the historic town of Arbroath, is ideal for paragliding or enjoying a brisk walk along the North sea shore.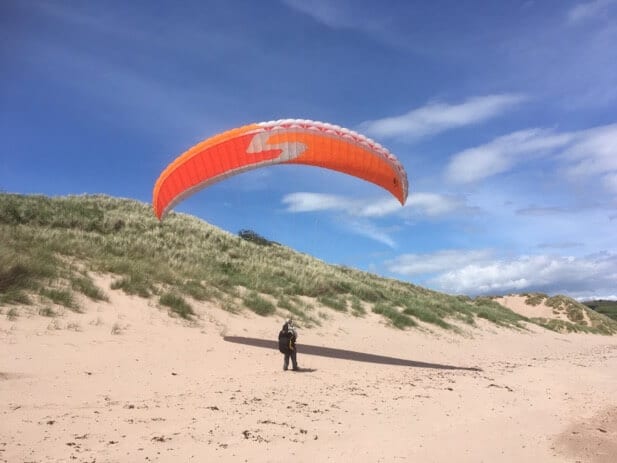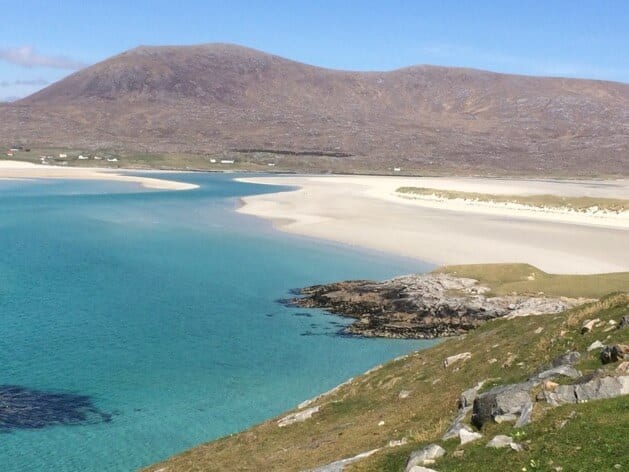 Take a ferry and travel to the Outer Hebrides where the coastline of the Isle of Harris and Lewis is studded with golden sands and clear green seas. Relax and breath in the pure air of Luskentyre Beach, with no one but the birds to keep you company.
Enjoy the multi-coloured stones of St. Columba's Bay on the southern shore of the Island of Iona. Famed for its green stones this  is where St. Columba is said to have arrived on Iona in the 6th century. Explore the machair as we walk from the ferry to  this tranquil spot.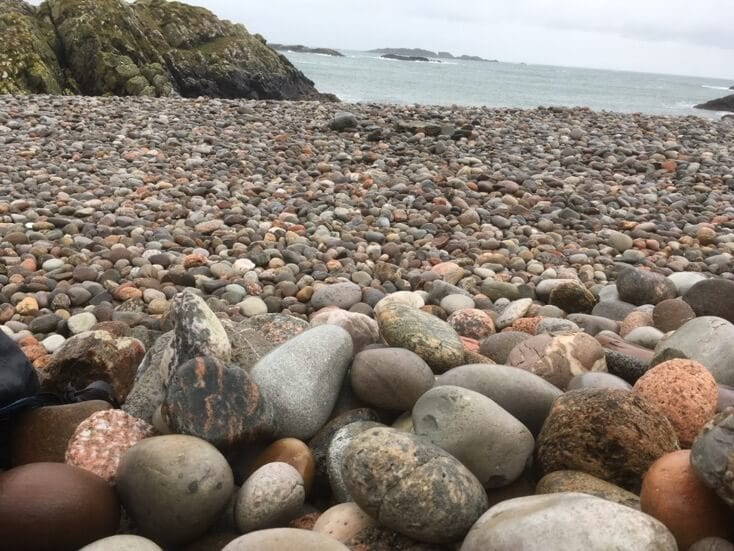 See our Tours
check out our day tours and get in touch to start planning your next adventure