Kilmodan Sculptured Stones
We have travelled across Scotland all of our lives, and yet there are still places which take us by surprise. The Cowal Peninsula, tucked away in a corner of stunning Argyll, is home to one of those recent surprises.
Kilmodan Church and graveyard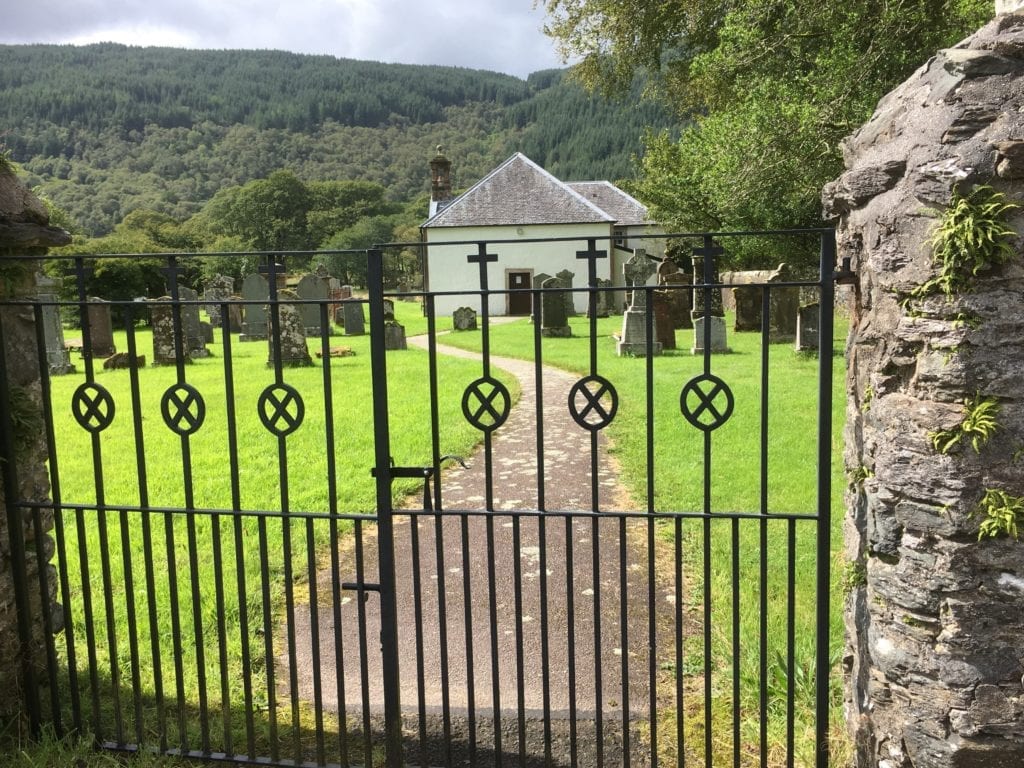 The Kilmodan Church and graveyard has a truly amazing collection of carved stones. They comprise nine late-medieval West Highland grave slabs and one post-Reformation grave slab from 1636. This grave-slab commemorates the church minister of Kilmodan, Donald McCloy, who ministered there from 1611-1651.  Records show he resigned due to old age and the fact that a large number of English speaking (as opposed to Gaelic speaking) Lowlander Scots moved into the parish.
Kilmodan grave-slabs

An 11th stone was believed to be the head of the medieval Cross of Garvie but is now thought to be a stone pillar worn to its present shape by its use as a tethering post.
                                     The decorations on the stones include:
Panels of interlace and intertwined plant stems
Swords and tools, including what appears to be a blacksmith's tongs
A range of animals, both real and fantastic – a deer hunt, a unicorn, and animals battling with axes and spears are all depicted
Human figures on four slabs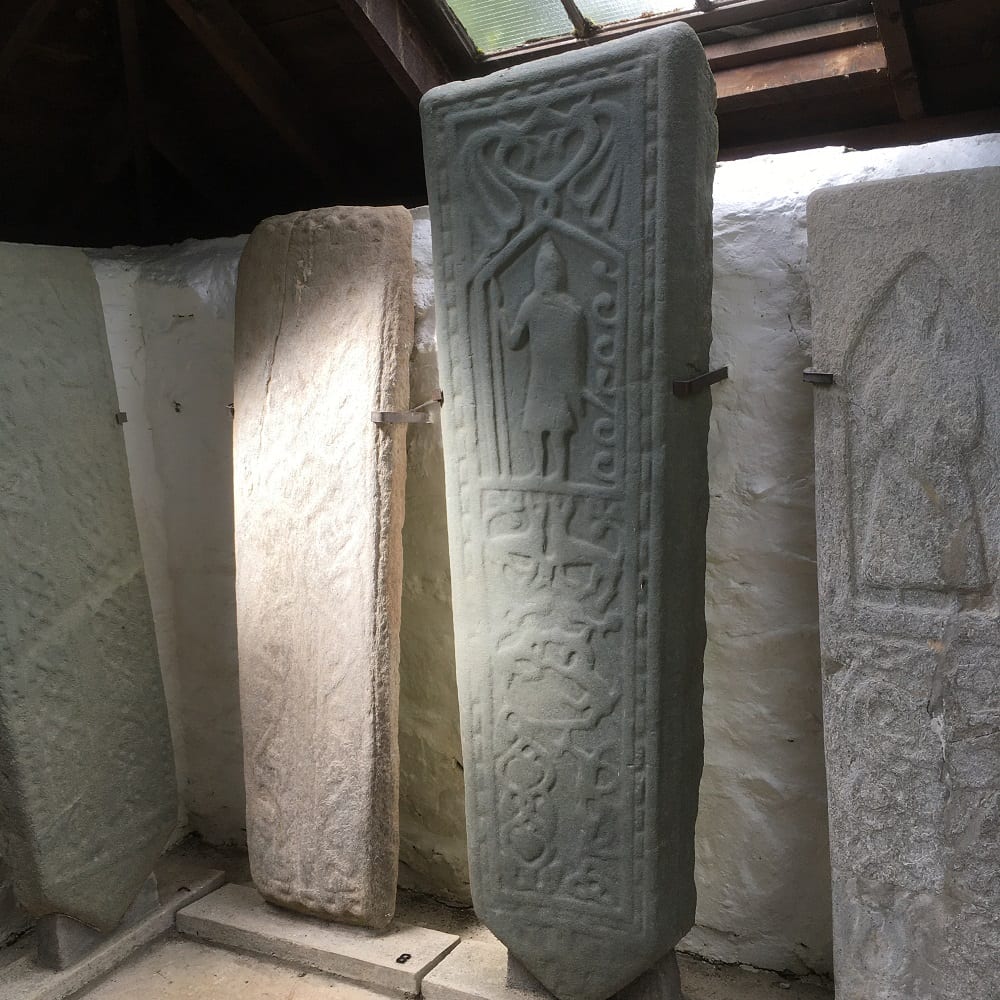 The surrounding churchyard contains many more fine post-Reformation gravestones and  tombs, many of which are well preserved.
A visit to this wonderful place, where you are likely to be the only visitors, can be included in any of our tours of the west coast and Argyll.
Kilmodan Churchyard