The Scottish Border region, close to England, has been a part of Scottish history since the middle ages. The number of beautiful Abbeys, within a short driving distance of each other, make this a perfect place to based yourself to be immersed in some of the highlights of Scotland.
We visited Melrose Abbey in August in a private tour of the Borders. This beautiful building grew to become one of the wealthiest and most majestic medieval monasteries in Scotland. Today it is within just a few miles of the splendid ruins of Kelso, Dryburgh and Jedburgh Abbeys. One of the most touching features at Melrose Abbey is the casket said to contain the heart of Robert The Bruce. Discovered in 1921 in a lead casket this is now carefully protected in the Abbey grounds.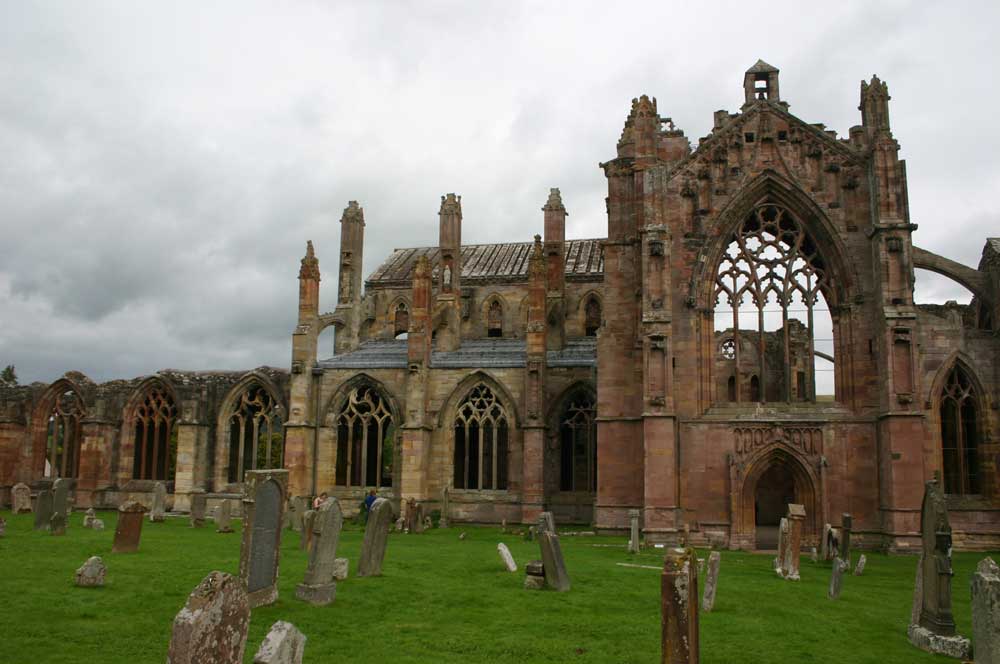 Only a few miles away sits the stunning Jedburgh Abbey standing on an elevated position overlooking the Jed Water of Jedburgh. Founded in 1138 this major Augustinian Abbey is one of the most complete in Scotland. The scale and quality of its buildings, and their location close to the border with England, were clear statements of King David I's ambitions for the Scottish church. We enjoyed climbing the steep spiral stairs of the tower to enjoy the amazing view of the ancient nave through the Abbey.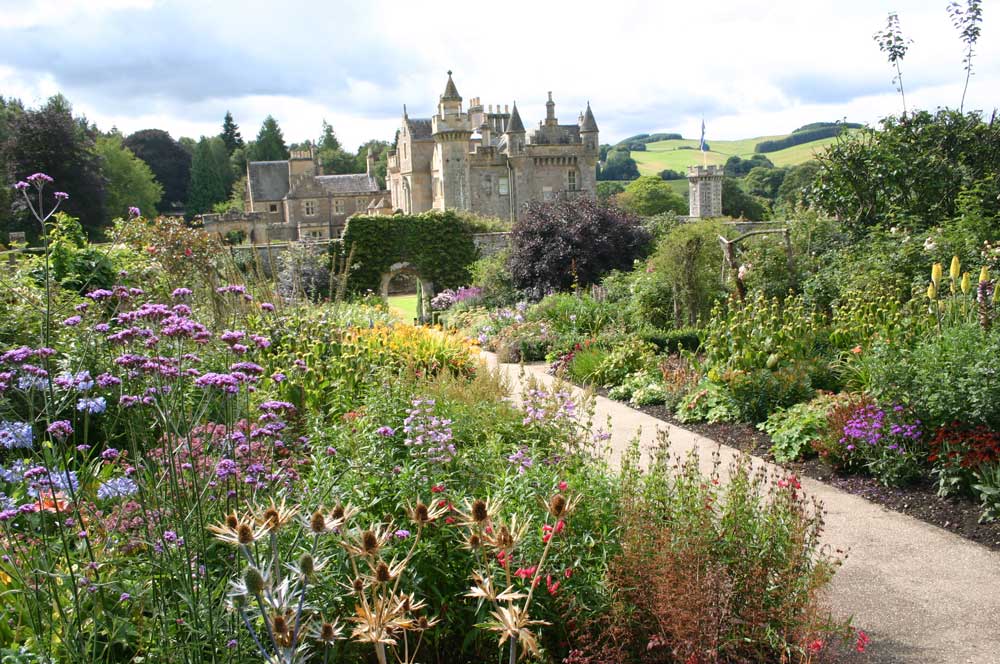 Abbotsford House – home of Sir Walter Scott
Favourite view of Sir Walter Scott – Scottish Borders